Second Career Funding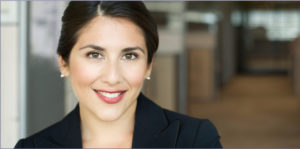 Second Career Government Funding – Get Help to Start a New Career!
The Second Career strategy launched by the Ontario Ministry of Training, Colleges and Universities pays for the training or education that Ontarians require to get a better job. Fill out the online form to find out how you can be provided financial help up to $28,000, or more in some cases, to pay for:
Tuition
Living Expenses
Help caring for dependents
Travel
Transportation
Disability supports
Other living and training costs
Books
Those who qualify may have some or all of these costs covered within the Second Career Strategy. In order to find out if you qualify for Second Career or any other government funding, all candidates must visit a Employment Ontario assessment centre for an assessment interview.

Find out more about recent changes to Second Career.
Is Second Career right for me?
You can apply to Second Career if you:
are laid off or have been laid off since January 2005
are unemployed or working an interim job
are choosing to retrain for a career that is in demand
Second Career provides help to laid-off workers in need who will benefit most from training to find work. Several factors are considered when figuring out who will receive funding. We will help applicants based on their:
Active job search
Length of unemployment
Education background
Work history
Labour market prospects
Training request
Experience and occupational skills
Visit an Employment Ontario assessment centre and talk to a counsellor to find out if you should apply for Second Career.
How is my application reviewed?
If you have already applied to Second Career
The ministry is approving applications with priority given to those who have been waiting the longest and with January starts for courses.
Due to the volume of applications, it may not be possible for everyone who is eligible to start school in January.
Potential students should consider alternative start dates and courses.
If you are intending to apply to Second Career
Visit Second Career and learn how we can help.
Talk to staff about your experience, skills and interests. Explore the options that may be right for you. Together you can develop a personal plan to return to work.
Choose a new career with good job prospects in your area. You can learn more about the variety of jobs in Ontario by visiting here. Once you decide on a career, you will need proof that the job is in demand in your area. Talk to your counsellor about the best way to determine if there is local demand for a specific job.
Choose a training course from a community college or a private career college. You need to research courses offered by at least three institutions – many provide training courses over the Internet.
Prepare and submit an application for financial assistance from Second Career. Your counsellor can help you prepare.
Priority is given to applications that have been in the system for the longest. It may take several months to review your Second Career application.
Please remember that the Ministry's approval for Second Career funding is separate from college acceptance. Both approvals must be obtained before you start classes.
Our counsellors will help you every step of the way.