About

About us
Allanti Beauty Institite is a Private Career College offering the most Modern Advanced Training in Hairstyling.  We offer 2 Hairstyling Programs, Full Time and Part Time.  Our Instructors are licenced hairstylist with over 25 years in the hairstyling industry.    Our hairstyling programs are 1500 hours in length with our full time program lasting 44 weeks and our part time program lasting 75 weeks.  Our students receive both classroom and salon/clinic training.  The Allanti Beauty Institute salon is kept extremely busy with clients, therefore ensuring hands on training for our students which is necessary to become successful in the Red Seal Trade of Hairstyling.    
Offering AFFORDABLE SPA SERVICES *Allanti Beauty Supply & Spa – has over 25+ years experience in the aesthetics and beauty education field. Our passionate and knowledgeable certified aesthetician look forward to building new and long lasting client relationships here in Woodstock.
We offer luxurious skin & hair care products made in Israel from Dead Sea Minerals with natural ingredients and antioxidants. Expertise and superior quality service have always been the cornerstones to Allanti's success! The utmost care and concern is taken to provide a clean and sanitary environment. Board of Health standards and procedures are followed to ensure the health and safety of every client. If your group wants to enjoy an evening of being pampered along with a social get together we have the room for you. Enjoy a day of simple affordable indulgence. We have ample parking and are centrally located.
Directors/Owners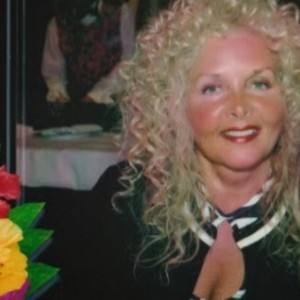 Constance Madigan 
Former owner, Constance Madigan has been in the Hairstyling and Aesthetics education field since 1979.  Constance knows colour and style and can suggest a flattering cut and colour that you will be happy with.  Constance can answer any question you may have about Hairstyle, Haircare and Aesthetics.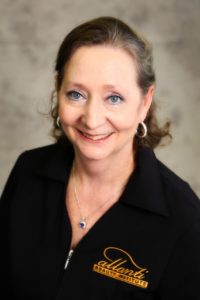 Jane Ross
Jane Ross grew up in a family owned bakery business, Imperial System of Baking which her grandfather started back in the early 1920's. Her mother and father took over the bakery business, where she learned the importance of having high quality goods and outstanding customer service.  Jane was successful in the business world achieving highest sales awards in Canada working for Simpson Corporate Travel-Toronto (1979) and later Sears Travel-Kitchener.  Continuing her success Jane has joined Constance Madigan to open Allanti Beauty Institute and Allanti Beauty Supply & Spa.   
Instructors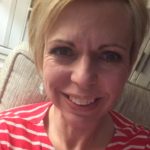 Audrey Kellestine
Former Instructor,  Audrey Kellestine's career in the cosmetology industry started 23 years ago learning Hairstyling at Allanti School of Hairstyling & Aesthetics in Brantford, Ont.  She is also a fully qualified and certified aesthetician having graduated from Gina's College of Advanced Aesthetics in Waterloo, Ont. Audrey has always had an interest in health and beauty and enjoys making people feel their best and helping them feel self confident. She worked her way through the ranks of junior assistant to manager for a major retail hairstyling chain. Audrey has taught in Hairstyling schools for 11 years. After her 2nd child was born Audrey opened her own salon in her home.  "When you love your career it never feels like hard work. Hairstyling is a skill that you can change your pathways over and over. There are so many possibilities."
Aesthetician