Community Support/Funding
Allanti Beauty Corporation is all about giving back to our community and supporting the community that is supporting us.
Since our beginning Allanti Beauty Institute has issued 3 of our students $1900 in Scholarships paying for their hairstyling kits.  Beginning in 2015 each self funded registered student received $1500 in a Scholarship.  As of 2018 Allanti Beauty Corporation has given our Allanti Beauty Institute Student's a combined total of $20,710 in Scholarships.  In 2018 Allanti Beauty Corporation is committed to  continue their support of our hairstyling students with a $1000 Scholarship for all self funded students.
In addition, we provide interest free loans with our Allanti Beauty Institute Budget Plans for our 2 Hairstyling Programs.  For more information please call 519 537-8800.  Student Loan's are now available.
Allanti Beauty Corporation Supports our local Oxford County Canadian Cancer Society by participating in maniCURES fundraising campaign during the month of October.  $2.00 of every manicure and pedicure goes to this beneficial cause.  LETS MAKE CANCER HISTORY!
Allanti Beauty Corporation has provide many silent auction items/services to many organizations and companies in Woodstock like Fanshaw College, Team Shan, OWIN-Oxford Women In Networking, Christian School in Aylmer Ontario and more.
We also support the local Big Brothers and Big Sisters by supporting their local fundraising in our business.
Epilepsy Support Centre was supported with an Allanti Beauty Service as a silent auction item for their Murder Mystery Dinner on December 11,, 2015
_______________________________________________________________________
Allanti Beauty Institute is a Private Career College operating under the Ministry of Training Colleges & Universities. We operate a salon and spa within our school which typically is not environmentally friendly.  We have done everything in our power to create a green environment by offering a colour line Maraes which is totally organic right down to the packaging being biodegradable. We also promote a line of hair care products called Hair pHix which is vegan, gulten FREE. We air dry all our towels. We only use cold water while washing our towels. We conserve energy with our lighting.  We recycle 90% of all waste materials. The property is lines with tall pine trees to assist with the heating and cooling of the school building. We do our best to conserve all energy costs.  By teaching this to our students we are helping the future of Oxford County and the Earth to leave the smallest footprint possible.
One of our projects is the use of organic lines of colour and hair care products. This is unheard of in the salon/spa industry.  In the cosmetology world clients are placing harsh chemicals on their bodies which in turn go into their blood stream.  Allanti Beauty is purchasing only the healthiest of products like our Bio Sculpture Gel Nail products made in South Africa, where the products contain no harsh chemicals and the product is porous therefore the nail can breath while the product is on.  We use stainless steel equipment that can be sterilized and reused instead of single use disposable equipment.  All our products are of the highest quality and our service prices are low allowing more clients the benefits of natural healthy products.  We also promote local by promoting a local farmer with natural organic healing creams and products, "From the Meadow" in Belmont Ontario. Over all Allanti Beauty is trying to change the direction of the beauty industry offering healthy organic alternatives to the chemical world of the beauty industry. We are working on curriculum for our school on "How to keep your Environment Green in the Beauty Industry"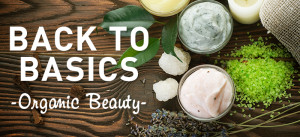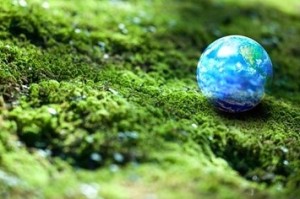 _______________________________________________________________________
Indwell – Blossom Park were special guests of Allanti Beauty Institute getting pampered by our Allanti Beauty Institute students (Nancy and Angelica) and instructor Nicola. Allanti Beauty Institute supports our community in many ways.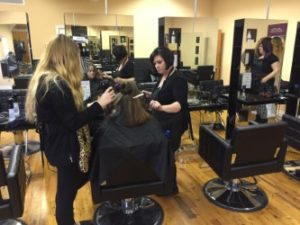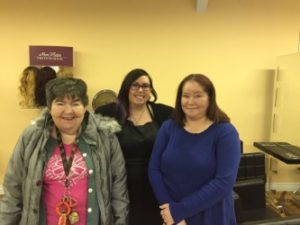 Hi Jane,
Thank you again SO much for having us over today at the spa! We really enjoyed our time and were impressed by the quality of your service. Here are some photos from today.
Chelsea Chelsea Lynes BSc
_______________________________________________________________________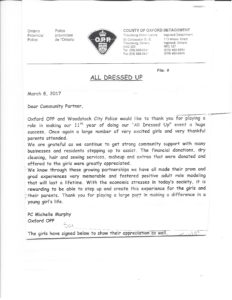 Allanti Beauty Institute received a heartfelt Thank you letter and card from PC Michelle Murphy, Oxford OPP thanking Allanti Beauty Institute for volunteering our time and services. Allanti Beauty Institue will be graciously doing Prom Manicures for all the girls and guys who are participating in the "All Dressed Up" Program organized by the Woodstock, Tillsonburg and Ingersoll Police Departments. Allanti Beauty is honoured to be part of this special program, thank you! 2017